Summer in the Gardens
Where on earth has summer gone? It has certainly been busy with more planning, planting and landscaping, family barbecues, gathering friends, enjoying the lakes and trails and of course patio refreshments at the local establishments.
And through it all new plants have been establishing and last years winter damaged plants have been struggling to recover. Things are finally looking pretty good and my new home's landscape is well underway. I think it's about time I gave you a little tour!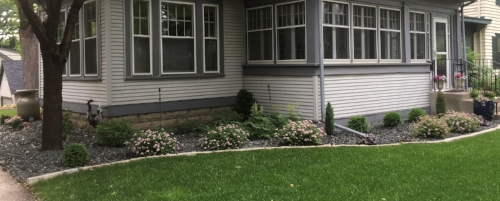 All the new plantings were starting to look pretty good early this spring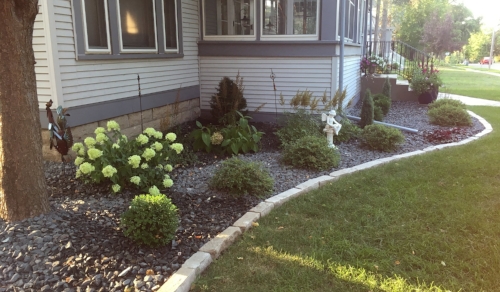 The front foundation plants are filling in nicely and new things are blooming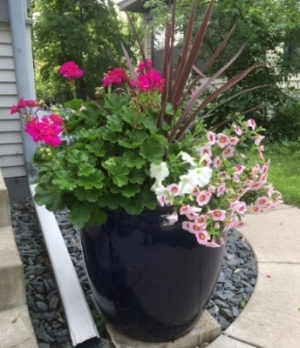 New enormous containers for the front entry are overflowing
My mostly sunny backyard is perfect for gardens.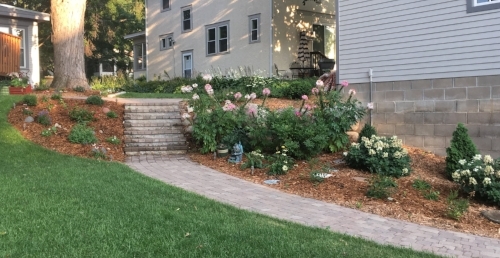 Camouflage the concrete wall is the objective. Hopefully the arborvitae will grow tall, wide and fast.
Of course I just had to enhance the alley entrance
This has proven to be a difficult area for plants to survive with two enormous trees drawing all the moisture and nutrients. However one has been unfortunately tagged for removed for Dutch Elm disease. I really hate losing such a large tree and the shade for the deck.
The anemone did not survive the harsh winter so more cleome annuals until I select new perennials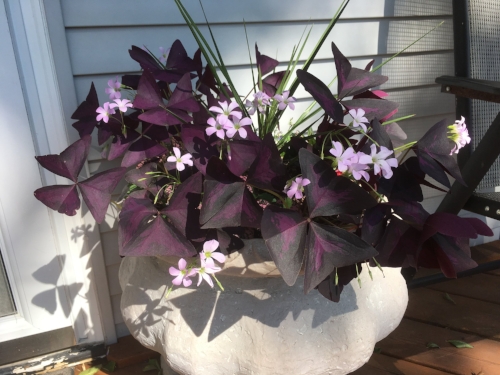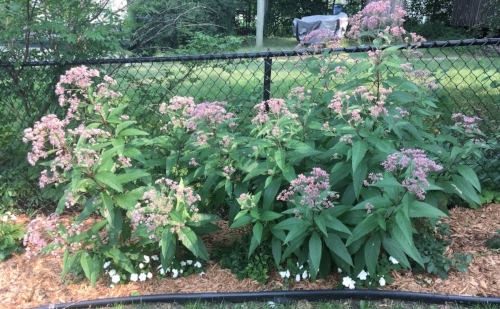 The Joe Pye Weed really took off this year. It is doing an excellent job not only of covering the fence, but burying the Astilbe! The Astilbe will need a new home next year.
And finally, the boulevard garden is doing well. Annual sunflowers and bachelor buttons are temporary while the perennials take hold and spread out.