Autumn's Grand Finale
I am NOT ready to let go of summer! But neither are some of my plants. The fall blooming plants are carrying the show of course, but tough perennials and annuals are still supporting with light blooming. And of course the bronzed and golden foliage of perennials and shrubs is woven through the entire landscape, punctuated with vivid reds and orange.
Although I have had some issues with this new landscape of mine, I am quite pleased with the overall effect, especially that the plant selections are giving me a lovely autumn display. My planning was quite focused on the design and plant selection for spring and summer blooming. Other than a couple of fall blooming perennials and winter interest evergreens, I got lucky with the fall effects.
I would love to see all your beautiful fall gardens!
Asters are stars of the fall show with fresh blooms
Vibrant punctuation in the Autumn landscape.
A few blooms and green foliage hanging among the golden leaves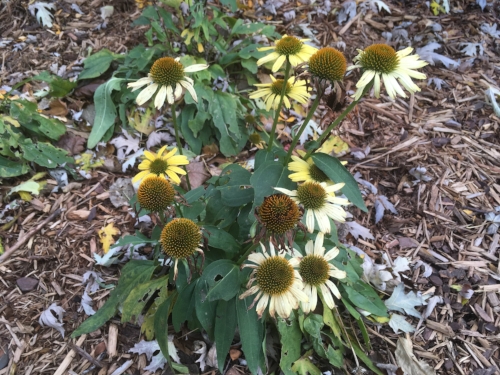 All my coneflowers have died back for the year, but Cleopatra is still the queen
This lovely performance was unexpected
I actually wish my pretty Zebrina would finish for the year so I can get some seeds!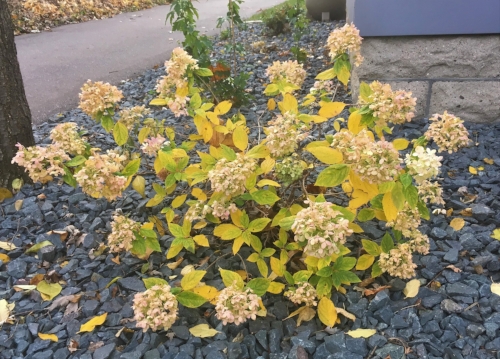 Is now Little Golden with pretty dried blooms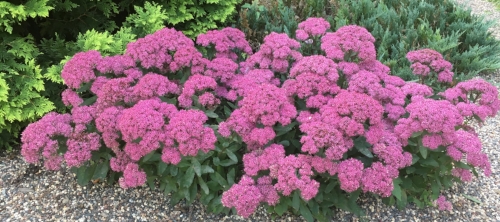 Amazingly brilliant this year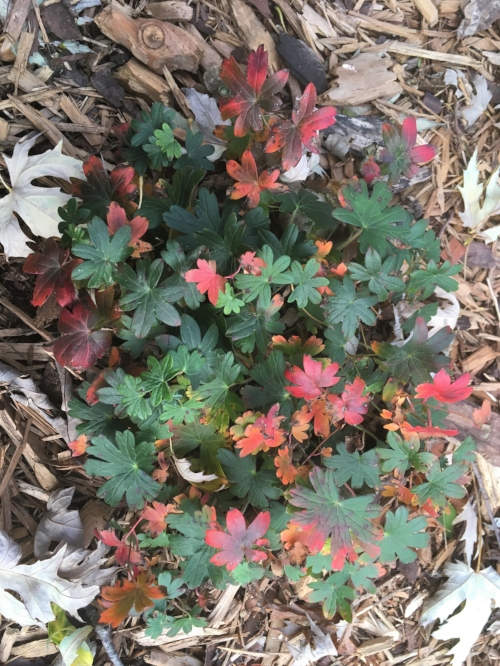 Bronzed Red foliage is another unexpected bonus. Although the fall color is described, I apparently was not paying attention!
In its' fall glory of course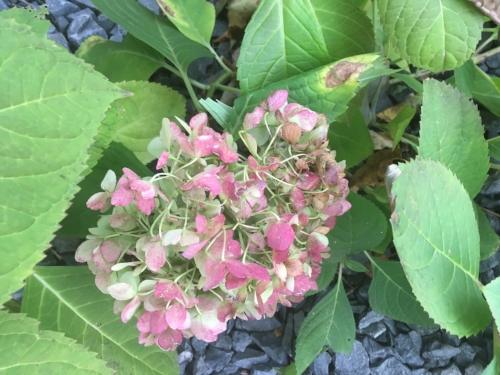 Is being true to its' name
This prolific bloomer has been going strong since spring with no intention of giving up now!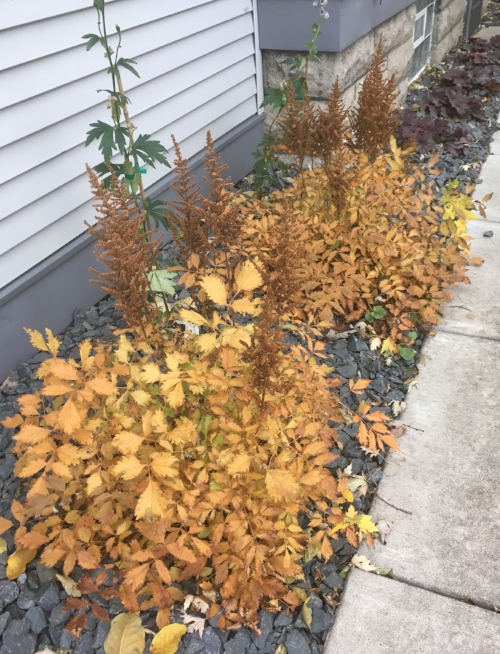 has become a vision in bronze and gold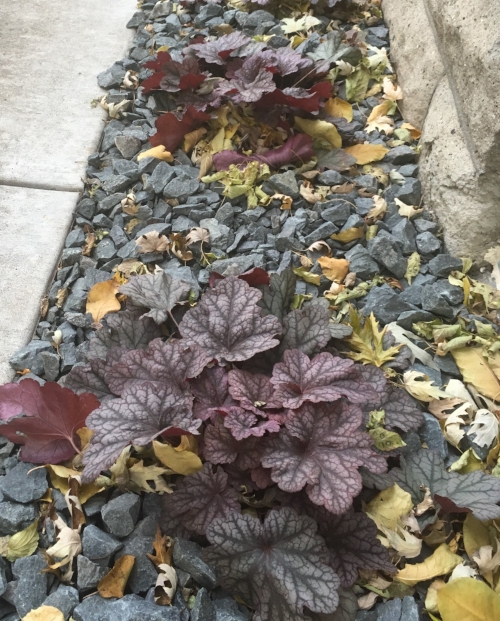 All my Coral Bells are as fresh as they were in spring
Tough as nails in the boulevard garden and holding up to frost too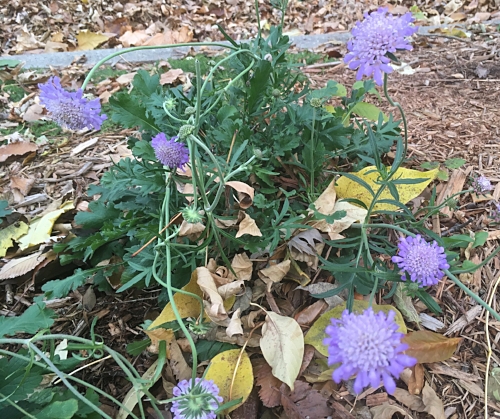 Still butterfly blue after several frosts
The Royal Candles are beginning to burn out but hanging on for dear life
Temporary, yes, but brightens up an entrance for a while!